About Tom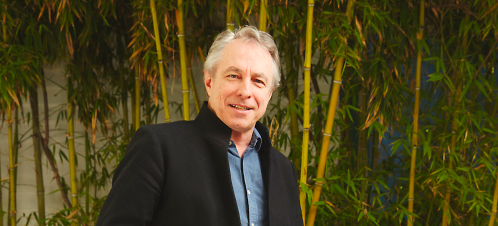 This is the obligatory space where I summarize my professional self and offer a few glimpses of the personal life. Some of it I've plucked from interviews I've give over the years.
I read a lot (new books in world literature, of course, since I run a book review, but also books from and about the 20th century, 19th century, sometimes the 18th century and earlier), I edit a lot (LARB, LARB Books, my students' work), and I travel a lot (from Azerbaijan to Zanzibar, as one of my subtitles has it). I teach, at UC Riverside and at the LARB/USC Publishing Workshop.
I read, I write, I teach, I edit, and I've always played music. I spent an inordinate amount of time, for someone who is not a professional musician, playing in bar bands, and I've recorded a few times. Until recently I had a baby grand I bought 20-plus years ago in a junk shop out in the desert, in Joshua Tree. Somebody had spray-painted it gold—not just the wood, but the strings, the hammers, everything—so it wasn't selling particularly well. For twenty years I sat down at that muffled, tinny piano, played Ray Charles's "Drown in My Own Tears," sang it at the top of my lungs, occasionally on pitch, and did it over and over and over again, day after day, year after year. Made me feel like a million bucks. My neighbors, I assume, hated me for it, but they were too nice to say so. Now I have a more recent vintage piano—brighter, louder—and my voice is just a little worse, kind of Paul Rudd-karaoke bad. Makes me very happy.
I have tried to watch all the great and weird and quirky films a buff should know—with a soft spot for the last couple decades of Romanian film—and like everyone I have made the transition to quality TV. And not just quality. During a recent  bout of mental illness I watched the entirety of 24, which I had never seen, in a week. Made me want to secure the perimeter.
What else? I am addicted to the Google Analytics for the LA Review of Books website. I can get lost in there for hours — seeing when we get a little action from the Democratic Republic of Congo or Myanmar and watching the Chinese shut us down and let us back in. It's endless entertainment. And every election season I do my Nate Silver impression, gobbling up political polls, putting them through my completely unscientific matrix of second-guessing, and then making pronouncements about who is going to win the presidency, the House and the Senate. I was three seats off for the House this time, and two for the Senate. I was completely wrong about Hillary and Trump….
I teach writing, literature, and theory at UC Riverside, after many years at University of Iowa and briefer stints at Stanford, Copenhagen, and CalArts. I am married for the last 24 years to the writer Laurie Winer, and my three wonderful adult children all live in Los Angeles with their three wonderful partners.  We all worry about the world descending into total political and climatological chaos in their lifetimes, and all understand our moral responsibility to have faith and hope, and to work toward not letting that happen.
For more about the various titles I've held in the past few decades, click below:
AUTHOR
admin
2019-06-15T02:32:59+00:00
I'm the author of seven books.
A novel:
Born Slippy: A Novel
Two books of travel writing:
And the Monkey Learned Nothing: Dispatches from a Life in Transit 
Drinking Mare's Milk on the Roof of the World: Wandering the Globe from Azerbaijan to Zanzibar
Two trade books of cultural history:
Doing Nothing: A History of Loafers, Loungers, Slackers, and Bums
Crying: The Natural and Cultural History of Tears
And two academic books of literary and cultural history:
Cosmopolitan Vistas: American Regionalism and Literary Value
American Nervousness, 1903: An Anecdotal History
My books have been translated into 12 languages and have appeared on NYT and LAT bestseller lists.
Doing Nothing: A History of Loafers, Loungers, Slackers, and Bums in America received the National Book Award in 2008.
You can read more about each of my books here: My Books. 
My fiction and nonfiction have appeared in the New York Times, Los Angeles Times, New Republic, Chicago Tribune, Die Zeit, ZYZZYVA, Exquisite Corpse, Salon.com, Black Clock, and other newspapers and literary venues, as well as in dozens of books and academic journals.
You can find a selection of my shorter form works on the following pages: Criticism, Op-eds, and Scholarly writings.
I have also written a number of screenplays for film and television.  My latest is a limited series historical drama set in the 1920s.