PROFESSOR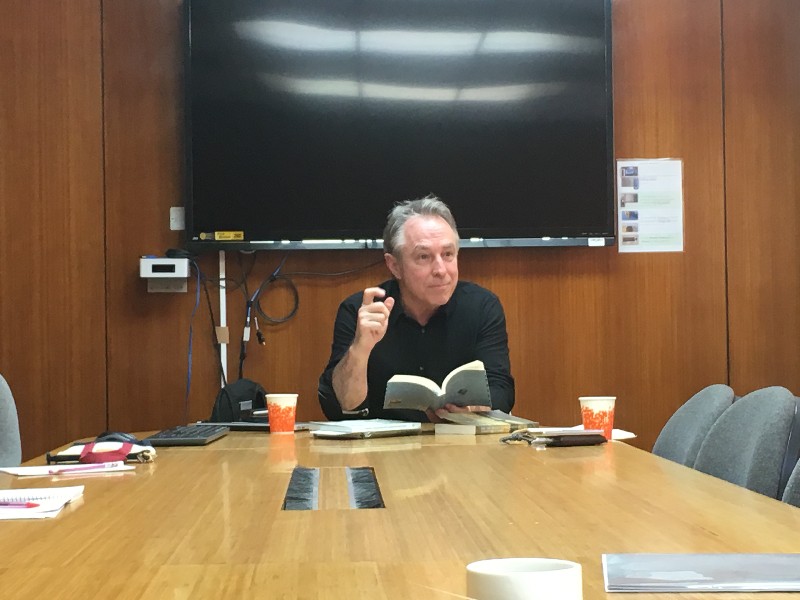 I am Distinguished Professor of Creative Writing at the University of California, Riverside (UCR).
UCR offers the only Bachelor of Arts in Creative Writing in the University of California system and MFA in Creative Writing and Writing for the Performing Arts. The MFA Program offers degrees in Fiction, Poetry, Creative Nonfiction, Playwriting, and Screenwriting. To learn more about the university's MFA Program and Undergraduate Creative Writing program, visit this link.
At UCR I have taught courses and workshops on creative nonfiction and fiction, our graduate proseminar The Writer's Life, on contemporary literature, a course on book reviewing and interviewing, and one on literary theory for writers.
I am also the Director of UCR's Annual Literary Festival Writers Week, now in its 43rd year.
Prior to UCR, I have taught at Stanford University, University of Iowa, CalArts, University of Copenhagen.  At those schools I taught courses on American literature and culture, on work and slacking, on the 1920s, on regionalism, on realism, on literary theory, on literature and film, on noir, on Los Angeles literature, on specific authors (Wharton, Yezierska, Cather, DuBois, Henry and William James, McKay, Hurston, and Hughes, and others), on crying, on cosmopolitanism, on the year 1903 and the year 1925, and other topics.
With three decades of teaching and speaking experience, I'm available as a speaker and guest lecturer.