PROFESSOR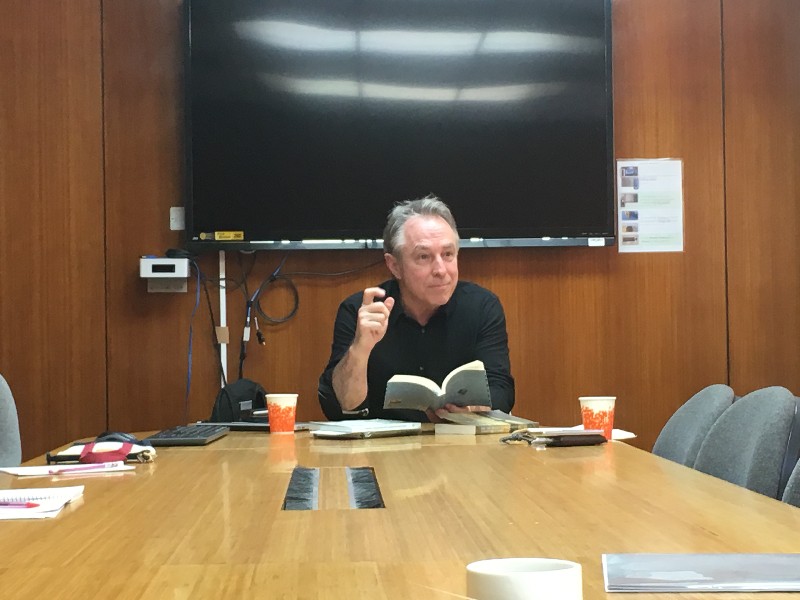 I am Distinguished Professor and Chair of Creative Writing at the University of California, Riverside (UCR).
UCR offers the only Bachelor of Arts in Creative Writing in the University of California system and MFA in Creative Writing and Writing for the Performing Arts. The MFA Program offers degrees in Fiction, Poetry, Creative Nonfiction, Playwriting, and Screenwriting. To learn more about the university's MFA Program and Undergraduate Creative Writing program, visit this link.
At UCR I have taught courses and workshops on creative nonfiction and fiction, our graduate proseminar The Writer's Life, courses on contemporary literature, a course on book reviewing and interviewing, and one on literary theory for writers.
I was Director of UCR's Annual Literary Festival Writers Week for the last, the last several sharing the honors with Allison Hedge Coke, who will be the sole director starting in 2025. Writers Week is a week-long conference with over 25 writers each year; guests have included Margaret Atwood, Maxine Hong Kingston, Ngugi wa Thiong'o, John Rechy, Rita Dove, Jamaica Kincaid, Joy Harjo, Juan Felipe Herrera, Walter Mosely, Viet Thanh Nguyen, Roxane Gay, Rachel Cusk, Daniel Alarcón, Percival Everett, Ishmael Reed, Seth Greenland, Michelle Huneven, Aimee Bender, Mike Davis, Yxta Maya Murray, Hector Tobar, Nina Revoyr, Sandra Cisneros, Corneilus Eady, Linda Hogan, T.C. Boyle, Luis Rodriguez, Karen Tei Yamashita, Rita Dove, Stephan Graham Jones, LeAnn Howe, Jane Smiley, Robin Coste Lewis, Michael Tolkin, Michelle Latiolais, Li-Young Lee, Dagoberto Gilb, Claudia Rankine, NoViolet Bulawayo, Steph Cha, Jamaica Kincaid, Jayne Anne Phillips, Geoff Dyer, David Shields, Danzy Senna, Wanda Coleman, Mona Simpson, Patricia Hampl, and many others.
Prior to UCR, I have taught at Stanford University, University of Iowa, CalArts, and the University of Copenhagen.  At those schools I taught courses on American literature and culture, on work and slacking, on the 1920s, on regionalism, on realism, on literary theory, on literature and film, on noir, on Los Angeles literature, on specific authors (Wharton, Yezierska, Cather, DuBois, Henry and William James, McKay, Dresier, Fauset, and others), on crying, on cosmopolitanism, on the year 1903 and the year 1925, and other topics.
I am stepping down as Chair of the department in June 2023, from directorship of Writers Week in February 2024, and becoming Distinguished Professor Emeritus in March 2024.