Tom Lutz is on a mission to visit every country on earth.
And the Monkey Learned Nothing is my second volume of travel writings, a sequel to Drinking Mare's Milk on the Roof of the Word. The third and fourth volumes are on their way.
Order Now!
About the Book
Tom Lutz is on a mission to visit every country on earth. And the Monkey Learned Nothing contains reports from fifty of them, most describing personal encounters in rarely visited spots, anecdotes from way off the beaten path. Traveling without an itinerary and without a goal, Lutz explores the Iranian love of poetry, the occupying Chinese army in Tibet, the amputee beggars in Cambodia, the hill tribes on Vietnam's Chinese border, the sociopathic monkeys of Bali, the dangerous fishermen and conmen of southern India, the salt flats of Uyumi in Peru, and floating hotels in French Guiana, introduces you to an Uzbeki prodigy in the market of Samarkand, an Azeri rental car clerk in Baku, guestworkers in Dubai, a military contractor in Jordan, cucuruchos in Guatemala, a Pentecostal preacher in rural El Salvador, a playboy in Nicaragua, employment agents in Singapore specializing in Tamil workers, prostitutes in Colombia and the Dominican Republic, international bankers in Belarus, a teacher in Havana, border guards in Botswana, tango dancers in Argentina, a cook in Suriname, a juvenile thief in Uruguay, voters in Guyana, doctors in Tanzania and Lesotho, scary poker players in Moscow, reed dancers in Swaziland, young camel herders in Tunisia, Romanian missionaries in Macedonia, and musical groups in Mozambique. With an eye out for both the sublime and the ridiculous, Lutz falls, regularly, into the instant intimacy of the road with random strangers.
Endorsements
"Slip in between the cracks of the world, wiggle through borderlands of language, symbols, and undetermined and frazzled cultural archipelagos, surf on the knife-sharp fractures of people's hopes, starvations, desperations, wisdom, luxuries, and desires and you will be ambling with Lutz. I am astounded at Tom's ethnographic fragments, his deep knowledge of the regions and peoples, his relentless openness and outer-inner descriptions, the ways in which he finds meaning in nods, keywords, and gesture, cultural performance, and how he is taken by the human rush of lives as he meets it head on. Elaborating on the analyses of Geertz, Marcus, and Rosaldo, Lutz angles new ways of seeing, encountering, and melting thought and experience into social life; I love this book—it leaves me devoured by a vast borderless humanity."
"At a time when travelers are hitting the road hoping for some kind of personal transformation, or a fantasy to match a postcard in their heads, Tom Lutz is an old-school adventurer, seeking out the world as it is. He opens himself to the random encounter in corners of the world few would embrace and most would go to some lengths to avoid. Whether it's parsing the bribery etiquette at a jungle border crossing or befriending a street tout—and Lutz has a bit of the trickster about him, so surprises are often mutual—each small encounter speaks volumes. Emotionally stirring, courageous, outrageous, and laugh-out-loud funny, And the Monkey Learned Nothing is an unqualified delight."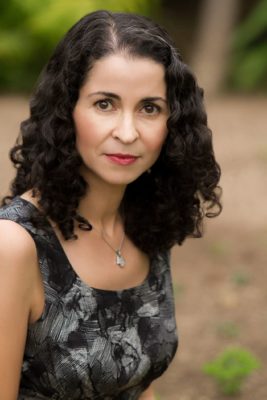 "To read And the Monkey Learned Nothing is to experience the thrill of visiting new places coupled with the pleasure of personal and cultural reflection. The sensitivity and moral intelligence that Tom Lutz brings to his writing allows us to discover the unity to be found in our wondrously diverse world."
Other Books in "Nonfiction"
Disclosure of Material Connection: Some of the links in the page above are "affiliate links." This means if you click on the link and purchase my book(s), I will receive an affiliate commission. If you are familiar with the royalty system, you know that this helps make writing books profitable. I am disclosing this in accordance with the Federal Trade Commission's
16 CFR, Part 255
: "Guides Concerning the Use of Endorsements and Testimonials in Advertising."